Homebuyers Guide to Navigating a Sellers' Market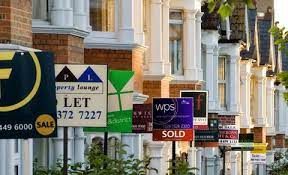 In a hot real estate market, like in California, it can be difficult to buy the home you want when faced with competing offers from other homebuyers. Despite a surge in mortgage rates, the median home price in the state exceeded $800,000 in April, according to the California Association of Realtors. This increase is attributed to market competition. The California housing market also faces an additional obstacle, the "rate lock-in effect," which reflects homeowners' unwillingness (or inability) to sell their home because they have a low fixed mortgage interest rate and relatively low monthly housing payments compared to buying a comparable home at current mortgage rates and home prices. Understanding their rights, responsibilities, and options can help homebuyers navigate the complicated scenario of multiple offers in a sellers' market.
Homebuyer Tips:
A high offer may not be the best long-term financial decision
Financing conditions protect you from losing money
Always perform a thorough home inspection prior to closing
Offering an earlier closing date can incur unexpected costs
Compare both online and brick-and-mortar lenders to get the best interest rates
Check credentials of real estate and financial professionals
What is a seller's market?
A sellers' market in real estate occurs when there are more homebuyers than sellers. This means that sellers have the upper hand in setting prices and terms, and they will likely sell their place quickly and for a higher than listed price. In a sellers' market, there is a higher possibility of having more than one buyer interested in a single property, which can result in multiple offers, also known as bidding wars. In these high-pressured situations, buyers may be tempted to offer more for the property than they planned or remove conditions from offers. These conditions are generally included in offers to protect buyers.
What to know as a homebuyer
You may not always know whether you are in a multiple offer situation. If you are working with an experienced, knowledgeable real estate professional, he or she can guide you through the available options. If you are in a multiple offer situation, you generally have four choices:
Increase your offer.
Leave your offer as is.
Withdraw your offer.
Reconsider the terms, conditions, and inclusions/exclusions of your offer.
Before making an offer in a sellers' market, and especially before participating in a multiple offer situation, it is important to consider the following:
Offer Price
While a high offer might increase your chance of successfully buying your dream home, it may not be the best long-term financial decision. An offer that exceeds the asking price does not guarantee your offer will be accepted. And, you may have difficulties financing a home in which the offer surpasses its appraised value. Many lenders take market conditions into account when making lending decisions, and in a strong seller's market, they may approve loans for buyers whose offers surpass appraised values. But, depending on the loan to value of your mortgage, terms may need to be adjusted.
Financing Condition
Pre-qualifying for a mortgage does not eliminate the need for a financing condition, or contingency, in your offer. A financing condition protects the buyer by providing an out if you can't secure financing. It lets the seller know that your offer to buy the property is conditional on you finding a satisfactory loan. If you proceed without a financing condition and cannot secure satisfactory financing, you can lose your deposit and potentially be sued. However, if your offer is conditional on financing, you have a duty to seek financing in good faith.
Inspection Condition
In multiple offer situations, it can be tempting to forego the requirement for a home inspection before closure. While it may make your offer more attractive by speeding up the closing process, you risk finding property defects, required repairs, or needed upgrades after taking possession of your home. This could lead to more costs and inconveniences with no recourse.
Closing Date
To make your offer more attractive, you may also offer a faster possession date. Depending on your current housing situation, this could incur unexpected costs, such as having to pay rent and make mortgage payments at the same time.
Online Mortgage Lenders Versus Brick-and-Mortar Lenders
If you're shopping for a home, you're probably evaluating multiple mortgage lenders for the best deal. Both online and more traditional mortgage lenders offer competitive interest rates. You may prefer the in-person service of brick-and-mortar lenders, especially a community bank or credit union that knows your local area. Now, many traditional lenders have online mortgage applications, offering a balance between in-person service and 24/7 convenience.
With the rise of FinTech services in mortgage lending, you also have many alternative options to finance the purchase of your home. You may opt for an online-only mortgage lender for the convenience of an easier application process, faster loan documentation and processing, often offered at lower cost. If you choose an online lender, make sure the company has customer service availability in the method you prefer, whether that is email, phone, or chat. Be aware that online lenders may advertise lower rates, but if you don't qualify for those rates based on your credit score, employment situation, or other factors, an in-person lender may be able to get you a better deal.
Professional Credentials
When buying a home, always read and understand all documents before signing. Seek help from qualified and licensed real estate, legal, and financial professionals. The DFPI licenses both online and brick-and-mortar mortgage lenders. We encourage homebuyers to do their research to ensure their mortgage lending company is licensed for the services they are offering.
The DFPI has jurisdiction over state-chartered banks and credit unions. You can look up California-licensed mortgage professionals and lenders in the DFPI's Financial Services and Mortgage Lending Directory.
Larger national banks and credit unions fall under Office of the Comptroller of the Currency (OCC) or National Credit Union Administration (NCUA) jurisdiction. You can look up nationally licensed mortgage professionals and lenders in the NMLS Consumer Access Directory.
For additional assistance with verifying a mortgage professional or lender, contact the DFPI at [email protected] or call us toll-free at (866) 275-2677. Additional homebuyer resources are available on the DFPI website.