San Bernardino Agrees to Build More Housing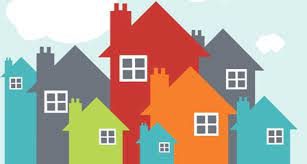 SACRAMENTO — Today, Governor Gavin Newsom and Attorney General Rob Bonta announced that, under the threat of litigation, the City of San Bernardino agreed to update their housing plan to meet their state-mandated goals, which include 8,123 additional housing units by 2029. California law requires every jurisdiction to adopt a multi-year housing plan and the state is aggressively working to hold communities accountable for local housing needs.
What Governor Newsom said: "Cities that fail to follow the law and plan for their fair share of housing will be held accountable—the status quo will not be tolerated. The state is providing incentives, resources and when necessary, taking legal action to ensure that communities do their part to meet the housing needs of Californians."
"Our state's Housing Element Law is in place to ensure that all cities build their fair share of housing. No city is spared from that legal obligation. It is not a choice. It is the law," said Attorney General Bonta. "I applaud the City of San Bernardino's city council, and its planning and legal team, for recognizing that public resources should be directed at collaborating, rather than further litigating, our way out of California's housing crisis. State leaders are united and committed to ensuring that every city provides more affordable housing options."
"Many essential workers—retail clerks, hospitality, workers, teachers, firefighters, and social service providers—are having a hard time renting homes in the communities where they work," said Business, Consumer Services and Housing Agency Secretary Lourdes Castro Ramírez. "The lack of housing exacerbates residential segregation and impacts economic well-being. This is why it's absolutely important that local jurisdictions including San Bernardino plan for and build more housing. The Governor has made it clear that failing to do so violates state law and prevents communities from thriving."
"Our message is clear—every city and county will be held accountable to state housing laws," said California Department of Housing and Community Development Director Gustavo Velasquez. "The state is making financial resources, technical assistance, and state-owned land available to help cities and counties meet current and future housing needs. We will continue to work in partnership with the City of San Bernardino to ensure they meet all the terms agreed to in this settlement. Ultimately, we want to spend time building homes—not in court."
"This settlement agreement is a major victory for the residents of San Bernardino. San Bernardino has been in desperate need of new affordable housing for many years," said Inland Counties Legal Services attorney Anthony Kim. "Housing Element law is designed to make building affordable housing more attractive to both City planners and housing developers alike. Submitting a Housing Element that complies with California law puts San Bernardino on track to be a more attractive place to live for all residents of California."
Why it's important: It is vital for local governments to implement policies that increase needed housing in California. Under Governor Newsom, the state has implemented incentives and accountability measures to ensure each community is responsible for building their share of housing to meet the goal of 2.5 million new homes over the next eight years, with at least one million serving the needs of lower-income Californians.
Today, the state and city, along with individual residents represented by the Public Interest Law Project and Inland Counties Legal Services, requested the San Bernardino County Superior Court enter their settlement agreement as a Court-ordered legal judgment.
Under the settlement, the City of San Bernardino will:
Adopt an expedited compliant housing plan known as a housing element no later than February 7, 2024.
Modernize the City's zoning code by April 17, 2024.
Amend the City's emergency shelter ordinance to conform with state law, which requires streamlining the permitting process for the construction of new homeless shelters.
Amend its local density bonus ordinance to conform with state law. State law requires local governments to permit increased density for housing projects that contain affordable dwelling units.
Be subject to escalating penalties for failure to comply with the terms of the settlement, including limitations on its ability to approve zoning changes and variances, and eventually its ability to permit any development, except for residential projects containing affordable housing.
Click here for more details on the terms of this settlement which remains subject to court approval.